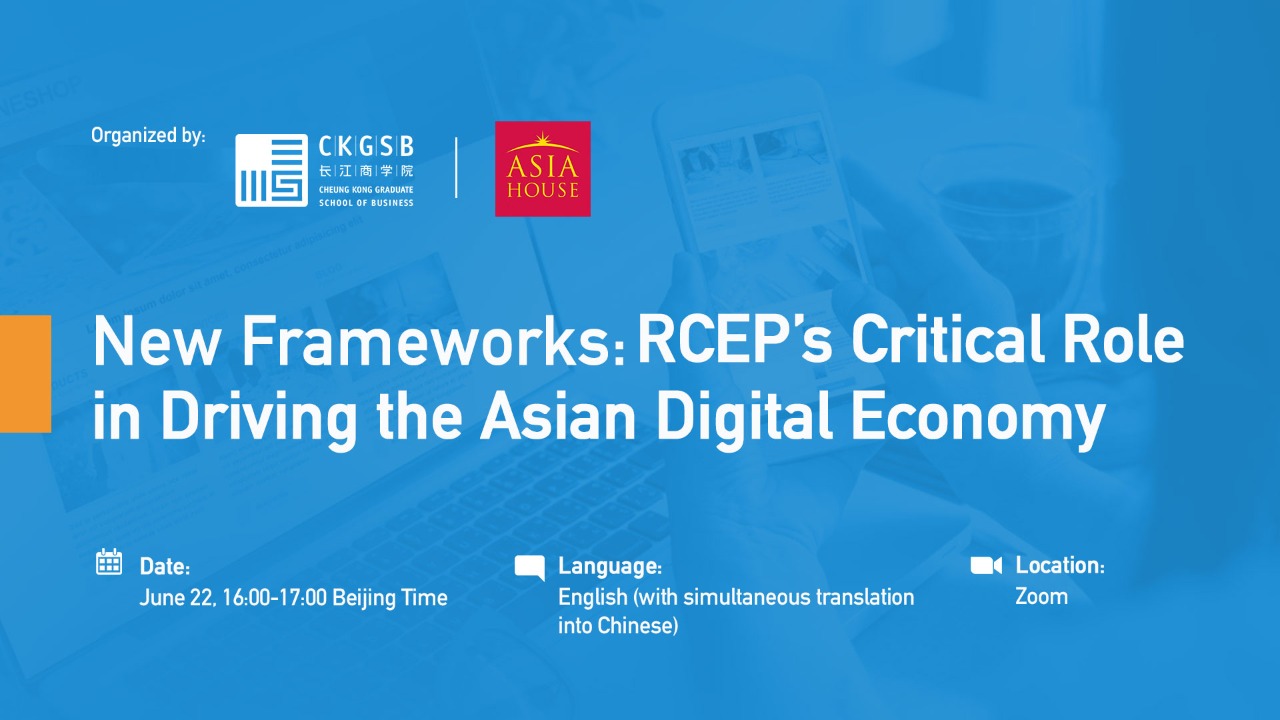 Currently Digital trade has become a key driver of Asia's economic recovery from the pandemic and can be further boosted by the Regional Comprehensive Economic Partnership (RCEP).
This digital conference, will bring together senior business leaders, government representatives and thought leaders from Asia Pacific to discuss how RCEP can play an important role in driving the region's digital economy. Can multilateralism generate economic growth in Asia Pacific?
Does the RCEP prove that these skeptics are wrong?
Can this represent an opportunity to capitalize on trade liberalization and supply chain optimization while starting an Asia Pacific economy?
Let's take part in the New Framework Webinar: The Important Role of RCEP in Driving Asia's Digital Economy on:
🗓 Wednesday, June 22, 2022
⏰ 15:00 -16:00 WIB (Jakarta Time)
We discuss it all together:
1. Xiang Bing (Founding Dean – Professor of China Business & Globalization, CKGSB )
2. Li Haitao (Dean's Distinguished Chair. Professor of Finance, Associate Dean, CKGSB)
3. Allan Gepty (the Philippines' Assistant Secretary for Industrial Development &Trade Policy, Department of Trade & Industry)
4. Hanim Hamzah (Regional Managing Partner at ZICO Law, Head of the company's M&A Practice group at Roosidono & Partners)
5. David Hardoon (Chief Data & AI Officer di Union Bank of the Philippines, Chief Data Officer di UnionDigital)
6. Raymond Yee Woon Ming (VP Customs & Regulatory Affairs, DHL Express - Asia Pacific)
7. Vince Iswara (CEO of DANA Indonesia)
What are you waiting for?! Get interesting information and for FREE!
#Digitalization #RCEP